Cutting Ring System
WIRA Plug In Design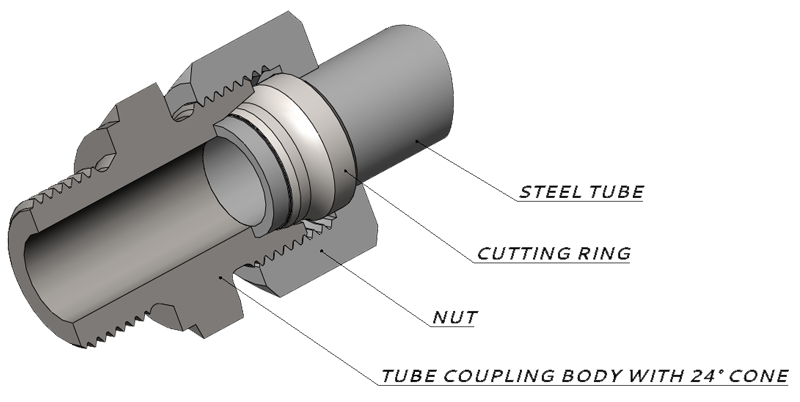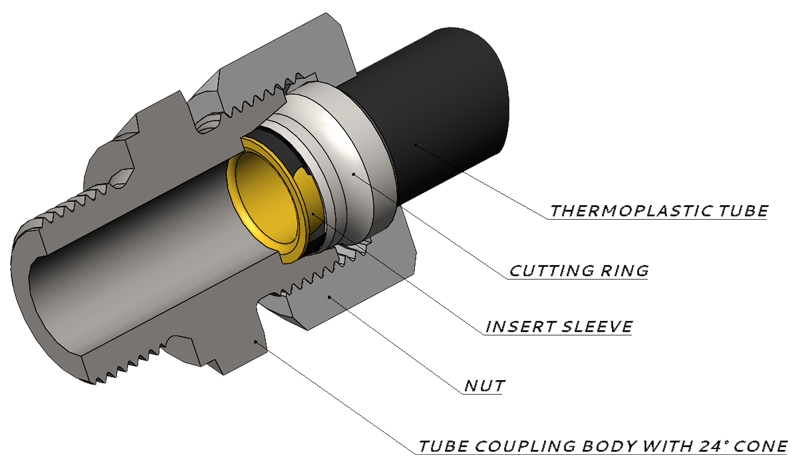 WIRA Cutting Ring System Butt Joint Design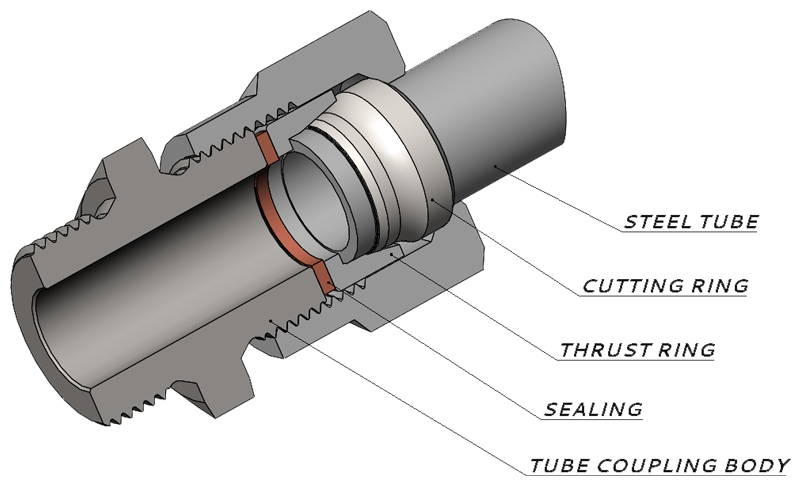 Dependant on the tube dimension the working pressure is between 100 and 250 bar. For the heavy duty series it is 400 bar. The permissible pressure for screw in couplings can be lower depending on the used type of sealing. Butt joint couplings can be used up to a working pressure of 10 bar. If requested we will provide detailed information for certain applications.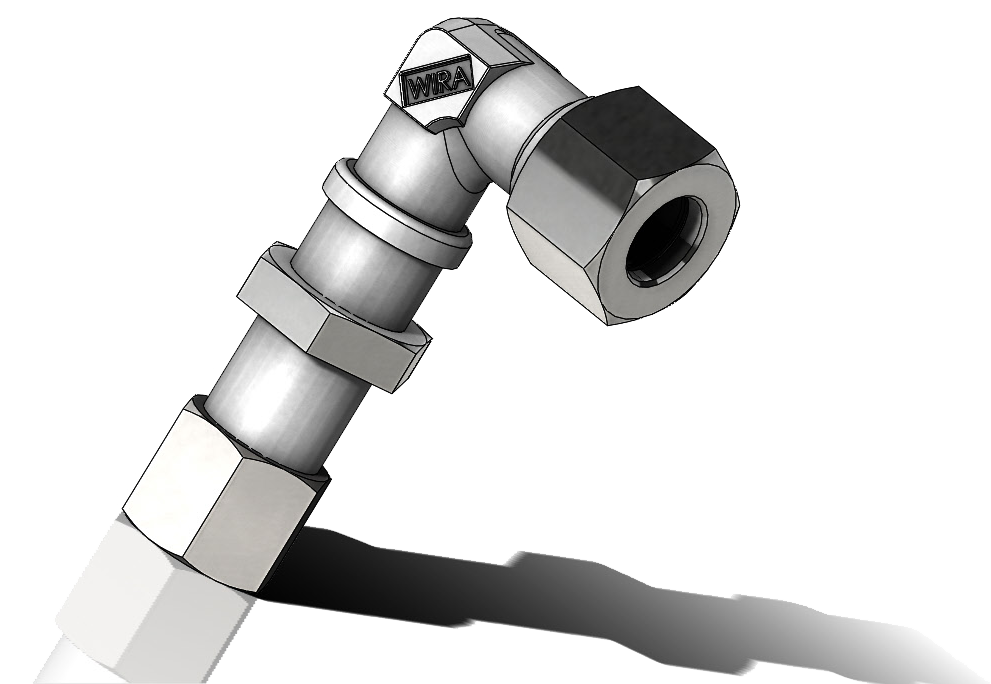 Our products are produced standardly, connection dimensions of special productions are adjusted to the standard. As far as third-party products are produced in accordance to the standard the compatibility is guaranteed
WIRA only uses materials that are allowed at DIN standard. The surface treatment for standard steel parts is zinc Chrome VI free.
Following surface treatments are available:
Steel, Cr6 free galvanic coating according to DIN EN ISO 19598 or VDA233-101 li>
Steel, Cr6 free zinc flake coating (GEOMET) li>
Steel, Cr6 free zinc nickel coating according to DIN EN ISO 19598 li>
Steel, Cr6 free galvanic coating, inner bore coated with epoxy resin li>
Steel, phosphate, inner bore coated with epoxy resin