Wira Push-in systems
are used to install pipes at commercial vehicles. The Push-in System was created on the basis of couplings that were used for decades at Air Brake and Auxiliary Systems and is applicable for customary thermoplastic tubes according to DIN 73378, DIN 74324, ISO7628, SAE J 844 and J1394.
By using the WIRA Push-in System thermoplastic tubes can be mounted by hand without any tool. Sealing elements prevent the ingress of dirt and secure absolute tightness. Push-in Units can be obtained as single elements or as assembly group, mounted on tube coupling bodies.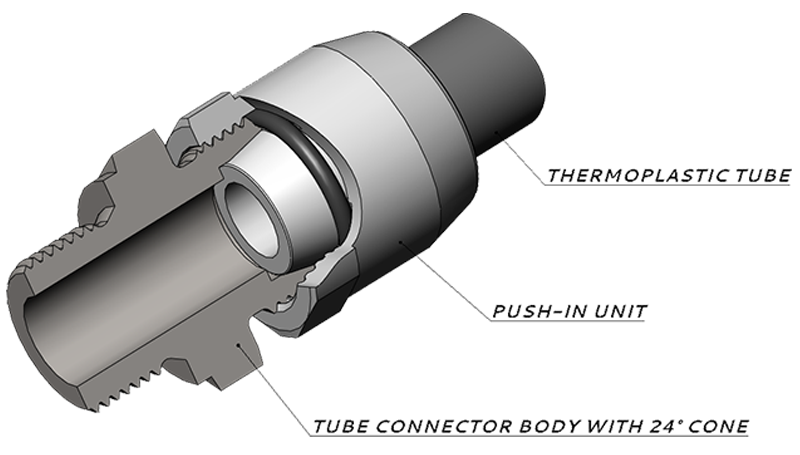 Application on a 24° conus system according to DIN EN ISO 8434-1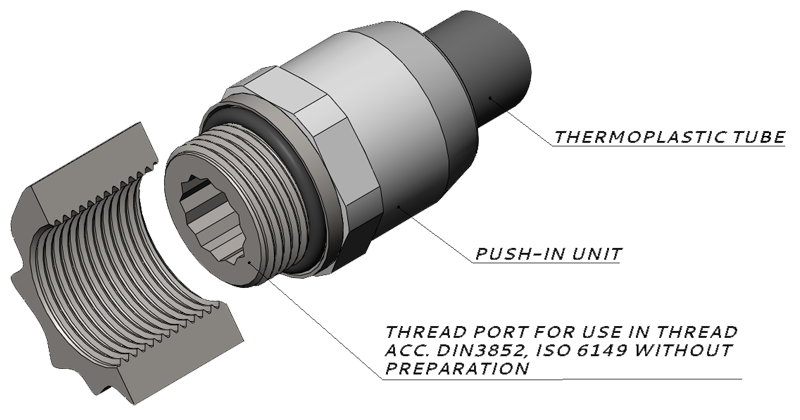 Application at popular mounting thread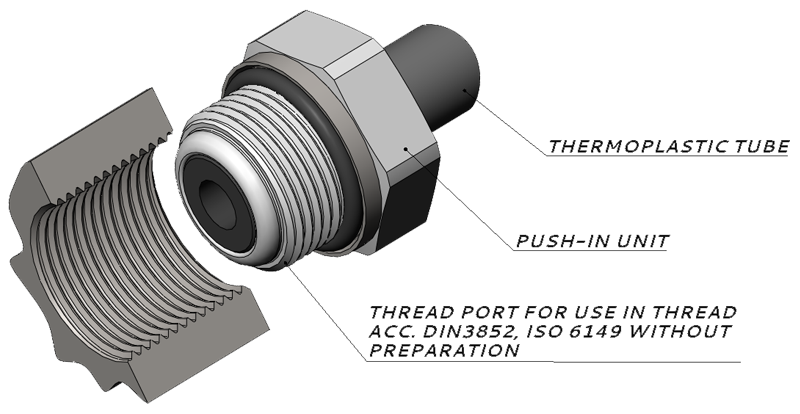 Certain dimensions are available in compact version